Magnetic drilling machine Steyr-35
The design of the newest machine STEYR-35 of Austrian company LENZ GmbH is developed taking into account the experience gained during the operation of drilling machines of different models. Highly efficient, ergonomic and extremely reliable machine tool.



Request a quote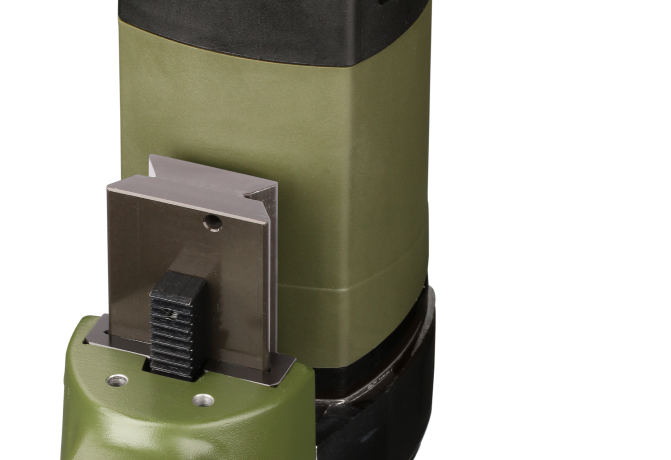 Double rail guide system
Eliminates backlash even during prolonged use, increases tool life by 40%. The highest rigidity of the guide allows you to drill holes up to 110 mm deep.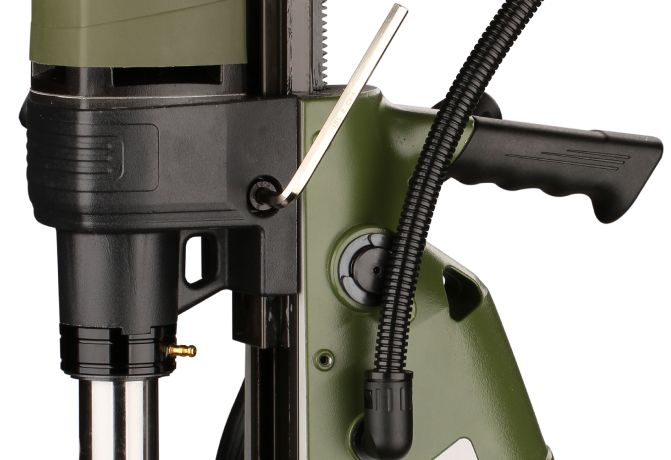 Stroke adjustment
The drive can be fixed at any height of the guide, which provides a record for the machines of this class range of 210 mm.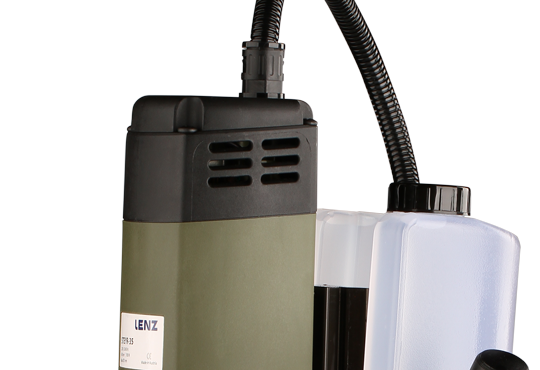 Air entrance
The air entrances are constructed to prevent liquids 
or dirt from entering the motor.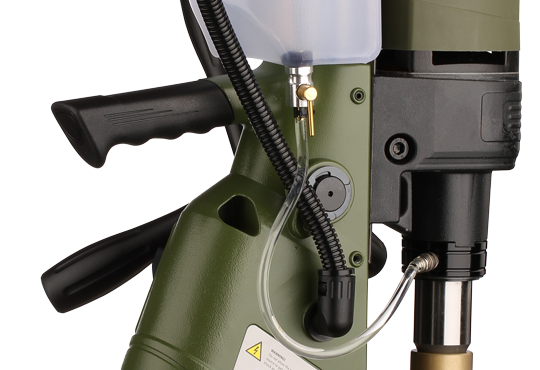 Automatic coolant system
Cutting fluid flows automatically directly into the core drill, which can significantly increase the tool life.
Ergonomic handles
New user-friendly handles provide excellent control and smooth feeding.
Technical data
General characteristics
Input voltage
220-240 V
Total power consumption
1 100 W
Magnetic clamping force
10 000 N
Adapter
Weldon 19
Rotation speed
450 rpm
Stroke
210 mm
Dimensions
Length / width
300/150 mm
Height
400 mm
Weight
10,5 kg
Equipment
Safety belt
Hex keys × 3
Rubber seals × 2
Coolant bottle with hose